Copyright & Terms of Use
Terms Of Use
Please read these terms of use carefully before using the images.

The user of information and services which are being offered by Edupics.com, is expected to agree with the terms and conditions outlined in this user agreement.
Edupics.com cannot be held responsible for faults or inaccuracies in the data of the website.
You may use the images at your own risk, and remain responsible for the compliance with copyright regulations on the images or any other material.
You agree to refrain from holding Edupics.com responsible for whatever damage caused by the use of website material and images.
Incorrect data or faults in the content of the site does not give you the right to financial compensation.
Edupics.com
- cannot be held responsible for possible direct, indirect, incidental damage, loss of profit or any other damage done to its users or third party,
caused by negligence or carelessness in the provision, composition, assembly, writing and interpretation of information.
- offers the website as it is 'intended to be'.
- Shall have no liability in the event of (temporary) website failure or any malfunctioning of the system.
- Cannot be held responsible for links to websites owned by third parties.
- Preserves the right to make improvements and / or changes to the website at any time.
All texts, lay-out, scripts and other items on this website shall be protected by copyright and additional legislation concerning intellectual property.
It is prohibited to save this information electronically or use it for illegal purposes.
You are not permitted to save any information of this website in a database, with exception of caching of the website information by a search engine.
The website administrator can cancel, block or delete the accounts without advance notification or prior notice.
Edupics.com shall have no liability for any possible damage done to its users.
Edupics.com preserves the right to adjust the user agreement at any time.
The adjusted user agreement will be published on Edupics.com and will become effective thirty days after the initial announcement on the website.
Any disputes will be settled by the Belgian law. All parties accept that all electronic communication between them has the legal force of written evidence.
The courts of Bruges will have sole jurisdiction to settle all disputes or disagreements.
Copyright
This site is a collection of different sorts of images, each of which has specific terms and conditions of use.
There are restrictions on the use of most images. Please be careful, and study the conditions that apply to each resource.
Plz feel free to contact us for more information.

1. Images especially created for this site.
These images are marked with the attribution
© edupics.com,
© Schoolplaten.com
or © colorpix.be.

The user is free to:
- use the content for personal or educational purposes.

Under the following conditions:
The content may not be offered on another website.

Noncommercial:
You may not use this image for any commercial purposes.

No Derivative Works.
You may not alter, transform, or build upon this work.

- Any of the above conditions can only be waived if you get permission from the copyright holder.
- Nothing in this license impairs or restricts the author's moral rights.
Content Protected by sofam.be and international copyright laws

Illustrations produced with the online coloring page maker fall under the copyright stipulations of edupics.com.
All individual illustrations in the application are the property of edupics.com or partners.

2. Images from other sites
Images from other sites are classified in the following subcategories:
2.1 Images used with explicit permission of the original sites.
For many images explicit permission is obtained to use them on our site. The copyright terms of the original sites apply for these images. Further questions regarding the use of this images are to be directed to the respective owners of these images.

2.2 Images used in accordance with the terms of use of the original site.
2.3 Public Domain Images
Once placed in the public domain, the Work may be freely reproduced, distributed, transmitted, used, modified, built upon, or otherwise exploited by anyone for any purpose, commercial or non-commercial, and in any way, including by methods that have not yet been invented or conceived.
Complete text:
http://creativecommons.org/licenses/publicdomain/
http://en.wikipedia.org/wiki/Public_domain
2.2 Images licenced under GNU Licence
"The GNU Free Documentation License gives users the rights to copy, redistribute and modify a work and requires all copies and derivatives to be available under the same license. Copies may also be sold commercially, but if produced in larger quantities (greater than 100) then the original document or source code must be made available to the work's recipient..."
Complete text:
http://en.wikipedia.org/wiki/GNU_Free_Documentation_License
2.5 Creative Commons licenses

- Attribution
- Attribution-NoDerivs
- Attribution-NonCommercial-NoDerivs
- Attribution-NonCommercial
- Attribution-NonCommercial-ShareAlike
- Attribution-ShareAlike
Complete text:
http://creativecommons.org/licenses/

2.6 Images of illustrators
Many of the images on this site are produced by external illustrators.
These images are explicitely marked with the attribution "Used with permission – copyright by name-of-the-illustrator".
The user is free to:
- use the Work for personal and educational purposes in class or at school.
The user may not:
- publish the Work on another website.
- adapt the Work
- share and/or distribute the Work under any form (except for non-commercial, educational purposes at school)
- use the Work for commercial purposes.
If any other use is preferred, the illustrator must be contacted
----------------------------
Privacy Policy
If you require any more information or have any questions about our privacy policy, please feel free to contact us.
The privacy of our visitors is of extreme importance to us. This privacy policy document outlines the types of personal information is received and collected and how it is used.
Log Files
Like many other Web sites, our site makes use of log files. The information inside the log files includes internet protocol ( IP ) addresses, type of browser, Internet Service Provider ( ISP ), date/time stamp, referring/exit pages, and number of clicks to analyze trends, administer the site, track user's movement around the site, and gather demographic information. IP addresses, and other such information are not linked to any information that is personally identifiable.
Cookies and Web Beacons
Our site uses cookies to store information about visitors preferences, record user-specific information on which pages the user access or visit, customize Web page content based on visitors browser type or other information that the visitor sends via their browser.
DoubleClick DART Cookie
.:: Google, as a third party vendor, uses cookies to serve ads on our website.
.:: Google's use of the DART cookie enables it to serve ads to users based on their visit to our site and other sites on the Internet.
.:: Users may opt out of the use of the DART cookie by visiting the Google ad and content network privacy policy at the following URL - http://www.google.com/privacy_ads.html
Some of our advertising partners may use cookies and web beacons on our site. Our advertising partners include ....
Google Adsense
Advertising.com
Puntofox Media
These third-party ad servers or ad networks use technology to the advertisements and links that appear on our site send directly to your browsers. They automatically receive your IP address when this occurs. Other technologies ( such as cookies, JavaScript, or Web Beacons ) may also be used by the third-party ad networks to measure the effectiveness of their advertisements and / or to personalize the advertising content that you see.
Our site has no access to or control over these cookies that are used by third-party advertisers.
You should consult the respective privacy policies of these third-party ad servers for more detailed information on their practices as well as for instructions about how to opt-out of certain practices. Our site's privacy policy does not apply to, and we cannot control the activities of, such other advertisers or web sites.
If you wish to disable cookies, you may do so through your individual browser options. More detailed information about cookie management with specific web browsers can be found at the browsers' respective websites.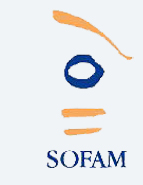 Content of this site is protected by SOFAM





Website protected by Copyscape - Plz Respect Copyright.